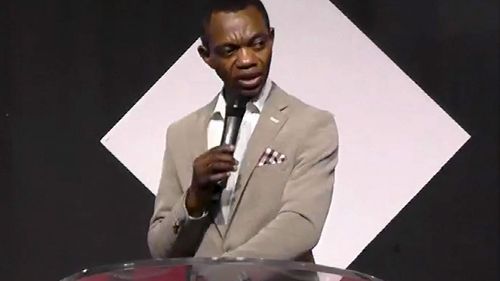 This man held an illegal church service for 60 people.
"In the name of Jesus, we refuse every lockdown in our cities, in the name of Jesus go ahead and pray, we declare the lockdowns are over, in the name of Jesus, lockdowns are over, in the cities of NSW, in the name of Jesus, we declare the lockdowns are over."
This man is I assume acting for what Jesus wants him to do even with the chance of infecting many people with the virus that will cause sickness and death.
There are plenty of sensible Christians who would rightly condemn this preacher and his congregation. So who really is talking to God and carrying out his wishes here?
Is it the preacher who is apathetic towards the danger to humans simply following the genocidal traits of the Old Testament God who guides his life or the Christians who follow the more sedate Jesus part of God who guides their lives?
God like in so many other issues is either disinterested or is playing one Christian group against another. Of course one group may of disobeyed God and the other side will claim they are not real Christians. Whatever the issue they will always find a passage in the Bible to justify their actions whether they are ethical actions or not.
Atheists know through the overwhelming evidential facts over hundreds of years that God did not talk to any Christians, this obviously leads to the reality of life and support of the neuroscientific results that God exists for a theist's own personal preferences within their emotionally charged indoctrinated brains.
The Christ Embassy is a Christian megachurch founded by Chris Oyakhilome, also known as "Pastor Chris". Its headquarters are in Lagos, Nigeria.
Does that not speak of a scam anyway, is this the one millionth new church created? I will not harp on about the obvious sheep like congregations but I do hope this pastor has some balls to offer an apology to the NSW people and the government.
What would you bet? it's a no brainer I reckon.